GED Preparation Program
GED Preparation Program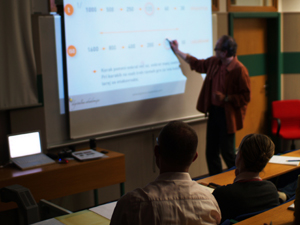 A good education is essential in today's job market and can often determine income earning potential. According to an annual "Diplomas Count" study by Education Week, only 66% of South Carolina's high school students graduated last year, slightly below the national average, which is 69 percent. That means that about 3 in 10 students don't graduate. Although the state's graduation rate is improving, SC ranks 37th in the country.
The MCDC GED preparatory class has proven to be a success story. We are excited to report that many or our students have passed GED test after finishing the course. The preparatory classes are offered for ten weeks with morning and evening course options. Morning courses are held 10:00.am. - 12:00p.m. Monday- Thursday and evening courses are held 6:00p.m.- 8:00p.m. Monday -Thursday. The nonrefundable cost for the course is $85.00, which includes ten weeks of instruction, all materials, and assistance in getting registered for the GED Test.
Our courses are taught by a very certified staff with a wealth of experience. Instructors are true advocates for their students and are excited when they succeed.
The course curriculum is based on the material covered on the GED exam. The instructors use a variety of resources including websites that give students many opportunities for practice exams and skill building. Our small teacher to student ratio ensures that the instructors are able to work one-on-one with the students as needed.
So what are waiting on? Call today and get started toward your journey of success!
For more information on the program, tuition, or the curriculum, please complete the information request form below.