Dream Catchers After School Program
Dream Catchers After School Program
Academic enrichment, tutoring, character education, field trips, daily nutritious meals, and transportation are just a few of the services provided. Individualized academic plans are developed to target specific performance improvements for students. The program expanded to provide services to middle and elementary students five days a week and children of income eligible families received scholarships to cover fees.
CURRENTLY ACCEPTING NEW STUDENTS. Please fill out the form below for more information.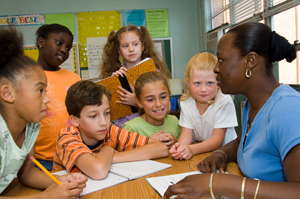 "Midlands Community Development Corporation's Dream Catchers Program allows my children to receive quality after school care, tutoring, and daily lunches all for free. Thanks to MCDC my children are exposed to activities that have broadened their horizons...golf, karate, field trips, etc. They take the kids to places that we can not afford to take them. It helps a lot to know that while I'm at work they are in a safe place. I have honor roll students with dreams of becoming a meteorologist/lawyer and a preacher. This program and its environment encourages them to learn more and dream even bigger. Thanks MCDC for providing such a great program. My kids love it and so do I!"
-Frachon, Mother of Jarvernique & Jalique