Homebuyer Education Series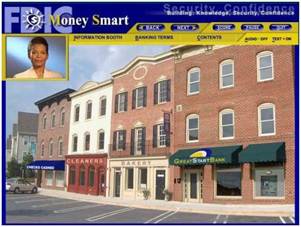 Financial literacy has proven to be the most powerful antidote to the current foreclosure crisis. Persons completing financial literacy courses have the advantage of being educated buyers and will typically select mortgage products that best fit their income and lifestyles.
The focus of MCDC's homebuyer education series is preparing families for the financial responsibility of home ownership. Through a partnership with Wachovia Bank, the Money Smart curriculum is taught in an eight part series. Classes are offered on weekends in small settings in the Dream Center and are taught by MCDC staff and community financial professionals.
To register for the Money Smart Class, please fill out form below.
Class topics include:
Bank On It - an introduction to bank services

Borrowing Basics - an introduction to credit

Check It Out - how to choose and keep a checking account

Money Matters - how to keep track of your money

Pay Yourself First - why you should save, save save

To Your Credit - how your credit history will affect your credit future

Charge It Right - how to make a credit card work for you

Loan To Own - know what you're borrowing before you buy

Your Own Home - what home ownership is all about
Home Ownership Series
MCDC also launched a series of courses to guide prospective homeowners through the home buying and home ownership processes. This series of 90-minute classes were facilitated by reputable area facilitators with expertise in financing, real estate, and home maintenance. Topics included Borrowing Basics, Credit Repair, Loan-to-Own, Avoiding Foreclosure, Home Buying 101, Real Estate Closings, Home Maintenance, and Insurance for Homeowners.
For more information on the next class schedule, call 803.647.9111 or fill out the form below.
Bank Day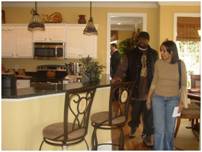 Potential home buyers are also offered access to a network of housing lenders through our Bank Day initiative. To date, MCDC has hosted two Bank Day events wherein 12 lenders interfaced with nearly 200 individuals to provide information about their lending and other services. Attendees receive a credit check and speak directly with lenders concerning pre-qualification requirements. Another Bank Day event will be hosted as the Grand Opening event for Congaree Pointe is launched. Stay tuned for additional detail.