Employment Resources
Employment Training For Adults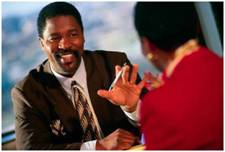 MCDC utilizes a locally produced curriculum to provide employablity skills training to interested persons. Classes are taught either by MCDC staff or Human Resources professionals in 90 minute sessions. Participants practice these skills in the classroom as well as in the real world. Training topics include:
Resume Writing

Job Search Techniques

Interviewing Skills

Job Retention Methods

And More
MCDC has also partnered with the local Employment Office to provide "Work Keys" training and assist individuals in passing the certification exam. Classes are held as sufficient numbers of interested persons enroll. The classes have been offered at satellite locations as well as at the C. R. Neal Dream Center.
For more information please complete the online application for services or contact Sarah Franklin at 803.647.1003.
CNA Training Initiative

MCDC recently completed an 18 month project with the focus of providing training to persons interested in joining the health care profession as certified nursing assistants. The program enrolled over 60 participants in certification exam preparation courses faclitated by MedTech, one of our many community partners. Participants received a full scholarship for tuition payment, program participation incentives, access to other educational resources, and job placement assistance. Of the 60 participants, 45 went on to obtain employment, 30 of which were in the health services arena. Other outcomes from the project included a feasibilty study, and formation of partnerships with area home health agencies. The project was funded through the SC Department of Commerce and the SC Association of Community Development Corporation's Community Econommic Development Fund.
Although the official project has ended, MCDC still provides referrals to entities providing CNA training and certification.
For more information, please call Yonita Simmons at 803.726.0574.