Career Education & Employment Training Program
MCDC has partnered with The SC Department of Commerce and their Workforce Investment Board to provide comprehensive services for at-risk youth. Studies have confirmed that programs of high quality educational and employment options encourage youth to stay in school, attain a GED or high school diploma and then go on to post-secondary education or jobs with career potential is urgent.
The CEETP Program guides participants through a process of self discovery by identifying gifts, talents, and abilities that can lead to fulfilling employment and career choices. The focus of the program is on assisting participants to refine those abilities and putting them to work in real jobs and/or in obtaining acceptance into subsequent training programs. Each participant is required to complete the academic enhancement, life skills, character enhancement and employability skills training segments. A community service requirement is completed during the character education study. Students may select either the post secondary education planning option or the trades training option for the second phase of the program.
Youth Program Components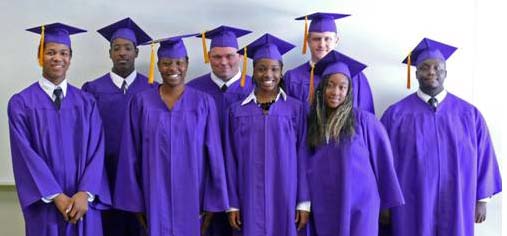 CEETP offers educational and employment options for out of school youth between the ages of 16-21. Students begin the program with aptitude (TABE) and interest (KUDER) assessments to identify education and potential career options. From the assessment, students participate in creating individual service plans that outline a course of action to be implemented while in the CEETP program. Each plan encourages participants to dream big and decide on a course of action that gets them to their dream.
Program components include:
Academic Enhancement GED Preparation

Life Skills Training

Character Education

Soft skills/Employability Training

Post Secondary Education Planning with USC Trio

Trades Training
Including:
-Certified Nursing Assistant Training
-Phlebotomy Training
-Digital Print Training Construction
-Cosmetology/Braiding
-Paid Work Experience
-Job Placement
For More Information...
If you are a youth who would like to be a part of CEETP, or if you know of a youth who would benefit, please complete the online application or call Sarah Franklin at 803.647.1003.