MCDC Celebrates 12 Years of Service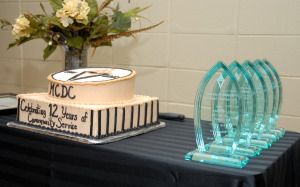 12th Anniversary Cake
On July 15, 2010 many well wishers and stakeholders gathered at the C.R. Neal Dream Center to commemorate the 12 year anniversary of MCDC. The event, which is held year on the anniversary date, also featured recognition of community partners who have collaborated over the years to help achieve our mission. Our emcee was the beautiful and talented Ms. Sharie Harvin of WLTX TV and guests included area community leaders, elected officials, and partnering agencies. Robin Chisolm, board chair, gave the welcome and occasion and the Revrand H. Michael Williams (board member) offered the invocation and blessing of the food.
After lunch, which was served by MCDC youth employees and summer camp students, awards were presented in four categories as follows:
Community Partner Award - SC Department of Social Services (DSS)
Community Advocate Award - Youth Voices of Lower Richland
Mission Award- Department of Alcohol and Other Drug Abuse Services (DAODAS)and Andjenerrio Johnson
Volunteer of the Year Award - Experience Works
Special Recognition Awards were also presented to the family of the late Mr. Willie Washington who served on our board in 2009, and to Mr. Marcous Gardner, a current board member who is relocating after 3 years of outstanding service to MCDC.
Senator Darrell Jackson offered closing remarks, giving thanks to the board, staff, and community for making MCDC successful. Jackson said "As passionately as we worship in our church services at Bible Way Church, we are equally passionate about helping those who may never enter the church doors through our CDC".
Guests were also offered the opportunity to donate to MCDC as an anniversary gift. If you wish to donate, please visit our donation link on the main page.
To see other pictures from this wonderful event, please scroll down this page.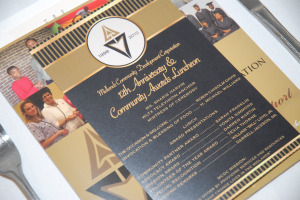 Program And Annual Report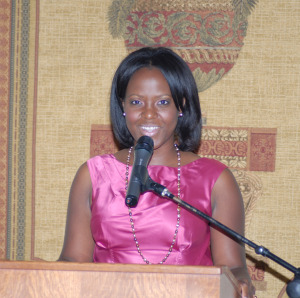 Event Emcee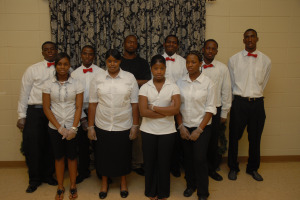 Great Service!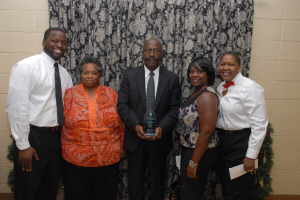 2010 Community Partner Award Recipient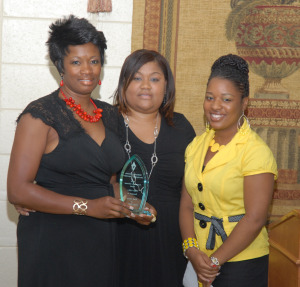 2010 Advocacy Award Recipient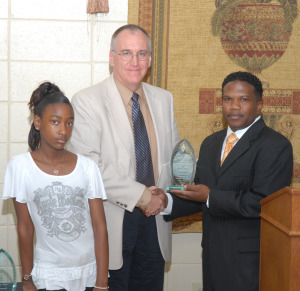 2010 Mission Award Recipient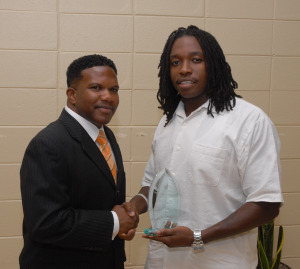 2010 Mission Award Recipient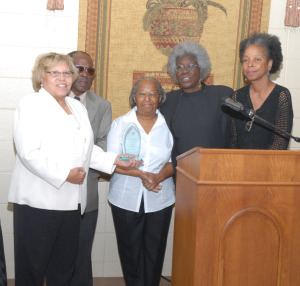 2010 Volunteer of the Year Award Recipient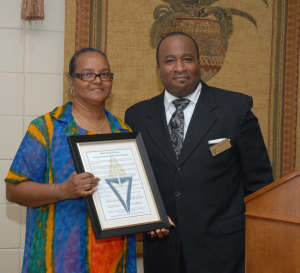 Special Recognition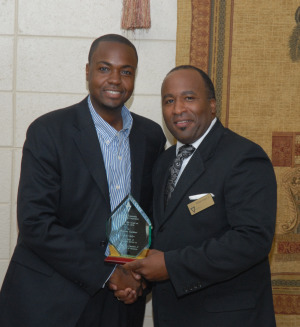 Special Recognition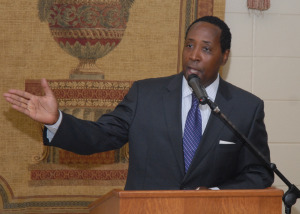 Our Founder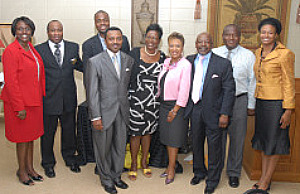 Meet Our Board